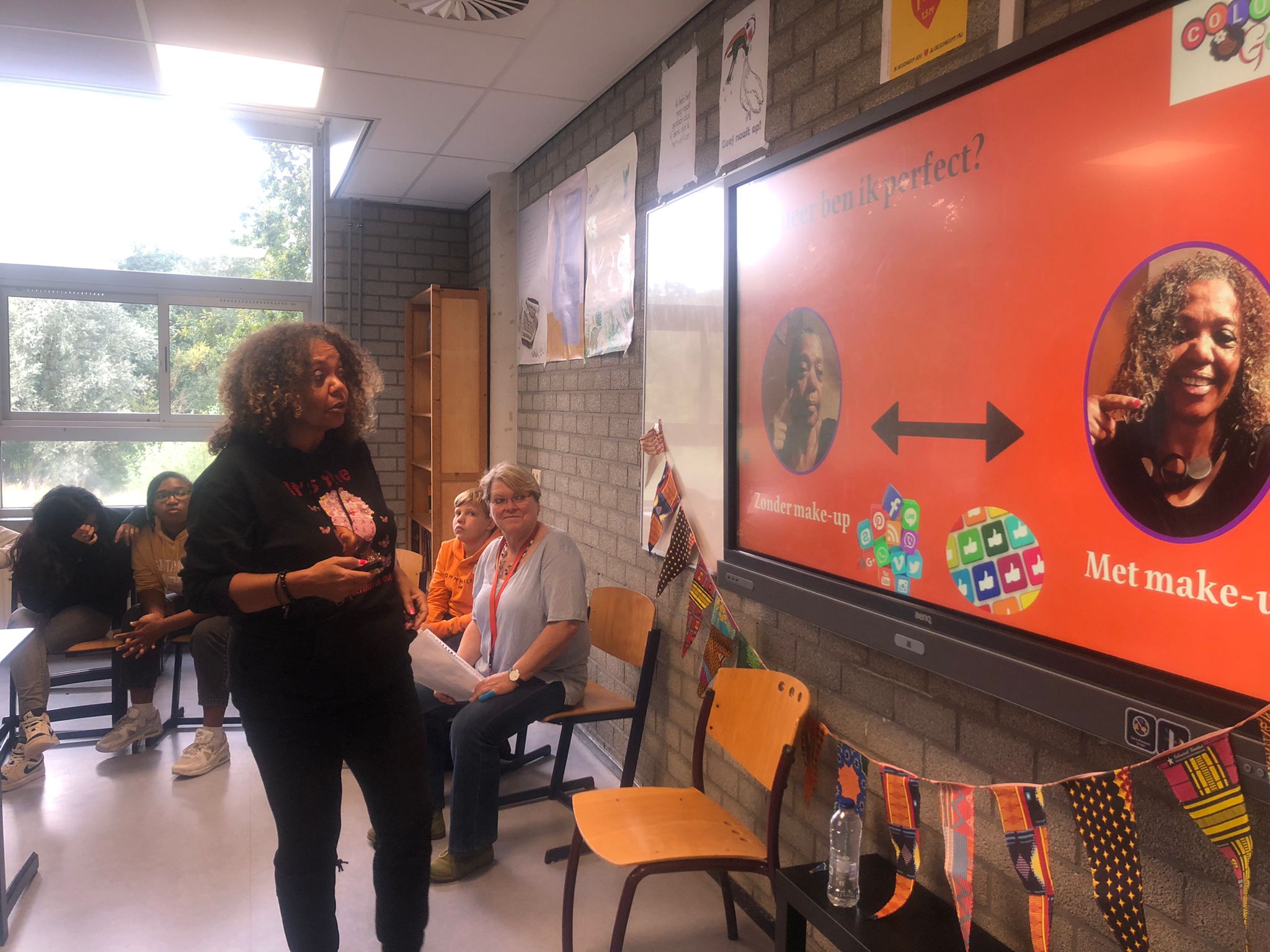 Workshop
Perfection does not exist!
Ellen Brudet aka Aunt Pop has a clear mission: every child should recognize themselves in a doll . Because Ellen believes that this makes every child feel special. And if every child feels special, then this is the breeding ground for a world with equality and therefore less or perhaps no racism at all. Ellen makes children happy. Not only with her dolls, but also through the way she makes contact.
Warm conversations
Unique dolls and warm conversations in the workshop ensure that children understand true beauty and feel seen.
Passion & love
Teachers will enjoy the passionate and loving way of storytelling.
Recommended
For schools, libraries and other child-friendly locations.
Price : €499.00 (excl. VAT and travel costs).
Would you like to book Ellen and her workshop? Complete the contact form.